Sale!
You save 12%
You save £2.46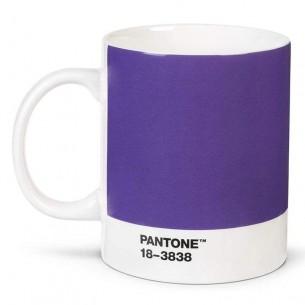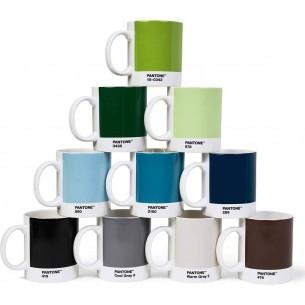 Pick Colours
Made to exacting Pantone colour standards
Dishwasher and microwave safe
A fantastic gift for designers and design enthusiasts
10cm height x 8.4cm diameter
Capacity: 340ml
Weight: 113g
Pantone Mugs make your coffee break a stylish affair with their vibrant colours and sleek design. Available in 18 brilliant Pantone shades and made from a sophisticated ceramic composition, they're a great way to renew the colour scheme of your kitchen or bring some sparkle to your office coffee counter.
The mugs are a standard size, with capacity to hold a generous 340ml of your favourite beverage. Up to 18 different colours are available, all of which are official Pantone shades.
Featuring the Pantone colour matching system used by designers to accurately communicate colour regardless of geographical location, product or industry type, the Pantone mugs are truly iconic. They have a comfortable and lightweight feel and are both dishwasher proof and microwave safe.
An ideal gift or accessory for designers and lovers of design, the new Pantone Mug range is created by Room Copenhagen, an official Pantone licensee. The mug is part of the Pantone Living collection - accessories for work and home that celebrate the joy of colour and inspires to creativity and self-expression.
Samantha B.
18/04/2022

5
/5
Lovely quality
Anonymous A.
29/10/2021

5
/5
Bets mugs
Anonymous A.
21/09/2021

5
/5
Love this mug!
Anonymous A.
15/03/2021

5
/5
A little pricey but a well made authentic mug.
Anonymous A.
15/03/2021

4
/5
Lovely product, all colours accurate except for the green which was not as vibrant as shown on the website.
Anonymous A.
12/01/2021

5
/5
Already had a pink Pantone Universe mug that looked great, so bought the black version when I changed my kitchen colour
Anonymous A.
05/01/2021

5
/5
Great mugs, failsafe option and good to get more colours as time goes on.
Anonymous A.
07/12/2020

5
/5
the mug is great
Anonymous A.
24/09/2020

5
/5
this is the second pantone mug I've purchased from Cowling and Wilcox (I've cracked the first one after several years of hard use). The glaze on this new one has a very slight flaw, but still a fine mug. The handle is a good size and fit and looks great on the desk. It's so bright you can't loose it!
Anonymous A.
22/08/2019

5
/5
Lovely mug. Just the blue my daughter wanted.
Anonymous A.
19/03/2019

4
/5
Great, love the colour
Anonymous A.
20/02/2019

5
/5
Excellent quality
Anonymous A.
07/03/2018

5
/5
Just hope the handle doesn't come off this one!
Anonymous A.
14/05/2017

4
/5
They look great and are substantial - perhaps they could have been slightly less so - chunky mugs are a little retro - I was expecting a thinner more modern execution
Anonymous A.
08/03/2017

5
/5
Brilliant