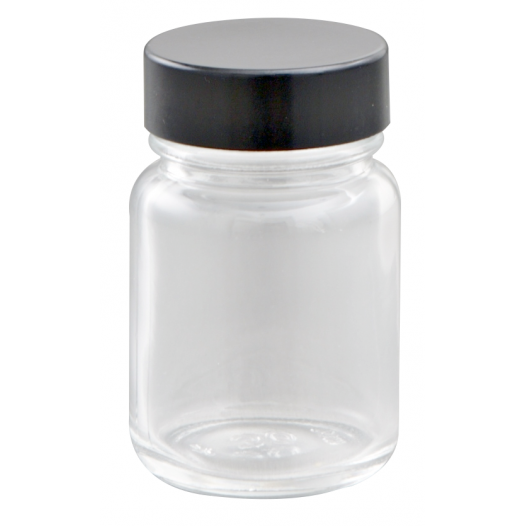 Available in 30ml & 60ml sizes
Ideal for storing inks and paint mixes
Use at home or in the studio
Features a screw-on Bakelite lid
The Loxley Glass Jar has a wide number of uses both at home and in the studio. They are perfect for storing liquids such as inks and paint mixes, as well as pigments, craft materials such as beads and sequins, and much more. Each Glass Jar has a screw-on Bakelite lid and is available in both 30ml and 60ml sizes.
Anonymous A.
25/09/2020

4
/5
Great little jars to store mixed up with water/gum Arabic in ready done. Nothing wrong with them except the shape. I had trouble dipping my nib into the top as it was a slanted oblique nip with flange. Difficult to pick up ink unless really full. Hence just a 4 score. However to store ink in perfect. Do you think you could design a better jar for ink dipping with an oblique nib? Hoping in anticipation. V :)
Anonymous A.
20/04/2017

5
/5
Perfect for storing mixed inks in