Sale!
You save 20%
You save 20%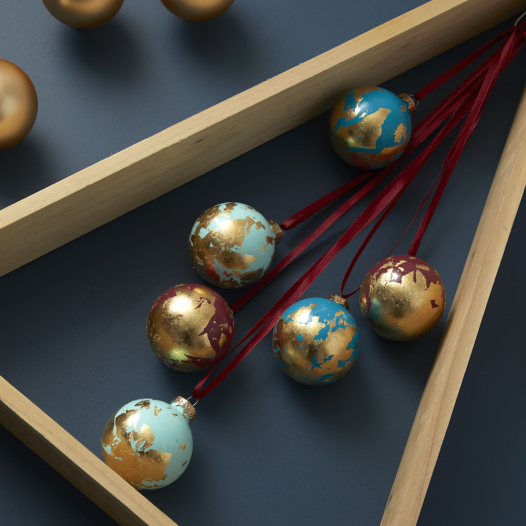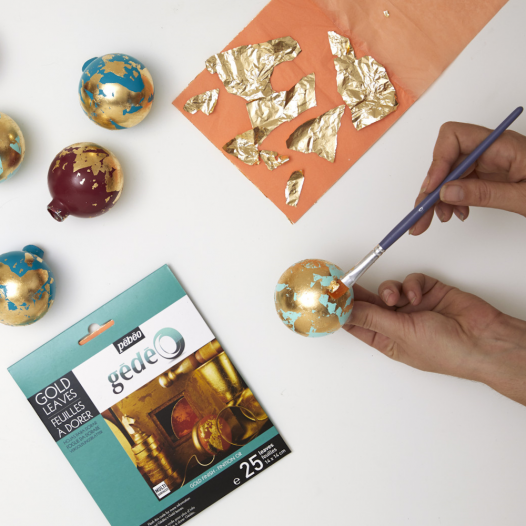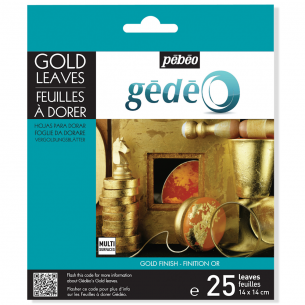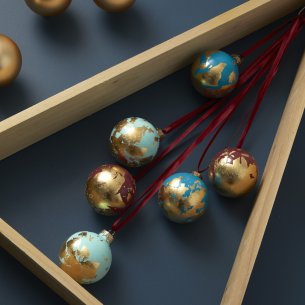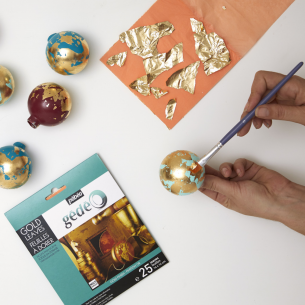 Colour: Gold
Contents: 25 sheets
Size: 14 x 14cm (5.5 x 5.5")
Pack of fine sheets of gold leaf
Enhance & highlight your artwork
Great for home décor & mixed media projects
Suitable for application on multiple surfaces
From Pebeo, as part of their high-quality, specially developed Gédéo range, this pack of lightweight, fine sheets of gold leaf is ideal for enhancing or highlighting details of any mixed media project including painting, sculpting, furniture upcycling, home décor & more!
These lightweight, golden sheets are best applied using the Gédéo Relief Gilding Paste.
For precise, accurate placement (such as recreating a pattern, for instance) apply the Paste directly from the tube.
When it comes to larger projects, simply spread across the selected area using a painting knife.
Once this has dried to a "tacky" finish, apply your leaf delicately, lightly applying pressure to ensure adhesion.
Be sure to use a soft bristled brush to sweep away the leaf
You should now be left with the design applied using the Gilding Paste.
If necessary, dry leaf can be gently buffed with a soft cloth.
Anonymous A.
28/02/2019

5
/5
Really useful for gilding wooden frames to make them look expensive! easy to use and far better than the wax type of stuff for doing the whole frame.
Anonymous A.
11/08/2017

5
/5
haven't used it yet