Sale!
You save 28%
You save £45.00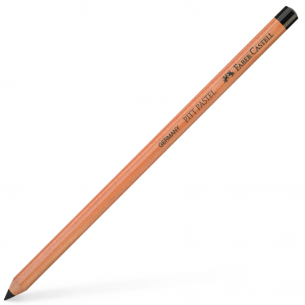 Complete collection of 60 brilliant shades
High pigment concentration
Oil-free and economical leads
Won't dirty your hands
Ideal for delicate colour transitions
Video: Faber-Castell PITT Pastel Pencils
These are some of the very best pastel pencils on the market and is perfect as an introduction to the medium or for someone with an ongoing passion for pencil drawing. Each pencil lead is oil-free and contains a very high level of pigment, making these great for both line drawing and shading, as well as blending colour transitions.
Many artists who enjoy pastel techniques and their versatility, bot not the dirty hands and coloured dust that accompany them, have opted to use special pencils. Pitt pastel pencils have a very compact lead which is economical to use. The colour selection in this range places a particular emphasis on the muted shades and earth tones that are especially important for pastel drawing.
Click here to view the complete Faber-Castell art & graphic range colour guide.
Anonymous A.
06/11/2020

5
/5
love them so far. Though only drawn a horse eye on a portrait