Sale!
You save 36%
You save £10.00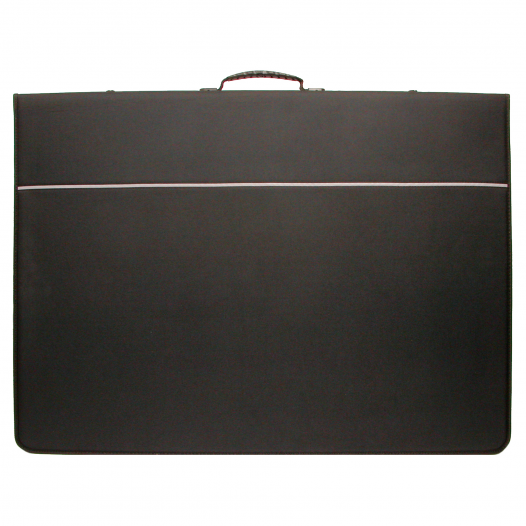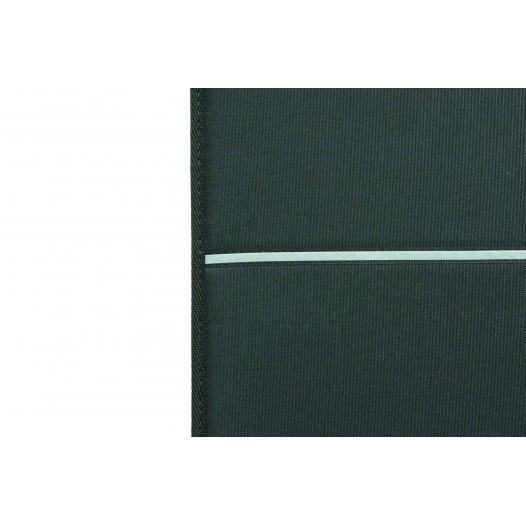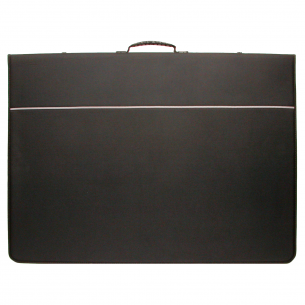 Available in A1 - A4 sizes
Can carry up to 20 sleeves
Padded nylon design & lightweight polypropylene interior
Reflective safety strips
Strong ring mechanism
Adjustable shoulder straps
Comfortable handle
Double lockable zippers and two internal pockets
The Mapac Quartz Portfolio is a stylish and cost-effective, lightweight Portfolio Case that's ideal for transporting your artwork. The portfolio is padded with nylon to protect its contents and has a leather grain, water-resistant finish. It includes a heavy-duty ring mechanism for inserting portfolio sleeves, and the spine incorporates a solid steel bar to make it extra tough.
It has both a handle and a detachable shoulder strap, so it's easy to lug around. Inside are two practical internal pockets for the storage of additional materials. Once you reach your destination, you can open it right out and lay it flat to present your work. 
The three ring mechanism will work with all multipunch presentation pockets and the case also has a business card pocket. The Quartz Portfolio is perfect for students, photographers or artists, complimenting their work with its style and securing their precious cargo with its long-lasting and high-performance. It's ideal for displaying drawings, plans and prints, and comes in a range of sizes: A1, A2, A3 & A4.
Use the following sleeve sizes for each portfolio: A1 - 60cm x 86cm; A2 - 43cm x 60cm; A3 - 30cm x 43cm; and A4 - 22cm x 30cm.

Anonymous A.
30/06/2022

5
/5
Exactly as described
Anonymous A.
25/10/2018

4
/5
reasonable but i found cheaper somewhere else - C'est la vie
Anonymous A.
24/02/2017

5
/5
very good