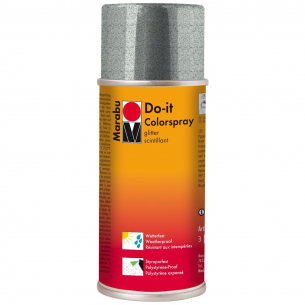 Pick Colours
Marabu Do-It is a fast drying, very opaque and synthetic decorative spray, ideal for stencilling and suitable for all types of applications, including hobbies and DIY. It dries quickly, is wipe-proof, weatherproof, provides good opacity and is easy to use. The Do-It range contains no CFCs and is suitable for use on polystyrene.
Manufacturer Guidelines: Shake can vigorously for 2 minutes before use. The ideal spraying temperature is about 20 °C. Spray from a 30 cm distance. After use, always turn the can upside down and spray until the valve is empty (until only gas escapes from it) so that the valve will not be clogged. Coverage should be about 2-2.5 sq/m per can; however if the surface is rough or very absorbent the coverage will be under 2 sq/m.
AGE RESTRICTED PRODUCT
After placing your order, you will be required to provide a valid form of ID before dispatch.
Failure to do so will result in the product being removed from your order.
For further information, please refer to our Terms & Conditions.