Sale!
You save 17%
You save £0.90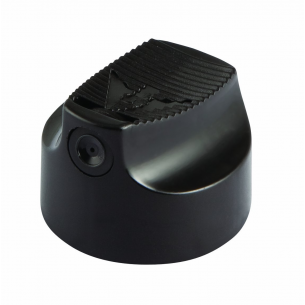 Video: An Overview of Liquitex Spray Paints
Six assorted caps optimised for Liquitex Professional Spray Paint. This pack includes 6 standard nozzle sizes, suitable for general purpose applications.
Liquitex Professional Spray Paint uses an enhanced water-based technology, featuring the benefits of having a low-odour and does not carry the skin or eye irritant warnings associated with other spray paints. The water-based technology provides the ability to clean up with water when wet, but is permanent and weather-proof when dry, making it ideal for interior and exterior use as well as educational use. 
Versatile enough for almost any substrate, it is suitable for use on canvas wood masonry and even glass. Durable and permanent, it provides the same vibrancy permanence and performance that Liquitex is known for while delivering the high coverage and opacity demanded of spray paint. It is formulated using the artist grade pigments found in other Liquitex Professional ranges.
Louise M.
02/08/2022

5
/5
Good replacement .
Prudence S.
29/04/2022

5
/5
Looking good
Anonymous A.
23/03/2017

5
/5
Always good to have spares, the 6 pack are very handy.