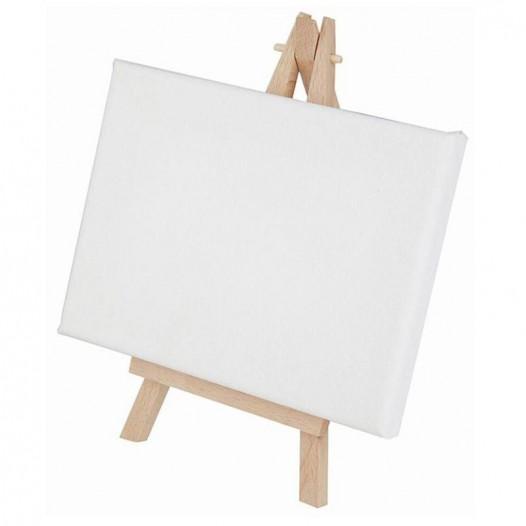 Miniature 100% cotton canvas
Measurements: 1.9 x 2.9" (5 x 7.5cm)
Ideal as gifts, for exhibitions or events
Sold individually
Fantastic paired with a Mini Easel!
This miniature canvas from Daler-Rowney is a part of their Simply Range.
Developed to give newcomers, students & hobbyists alike access to art materials in a cost-effective way without sacrificing reliability, standards or value.
Not just designed to be sweet, they're actually fully functional & made using 100% cotton.
Measuring only 1.9 x 2.9", these are ideal for a variety of uses including as a fun gift, unique decorations around your home, a novel display in an exhibition or a nameholder for an event.
Available in several sizes & colours, they're wonderful when customised & paired with a Mini Easel of your choosing!
Anonymous A.
21/09/2020

4
/5
It's great for what I want