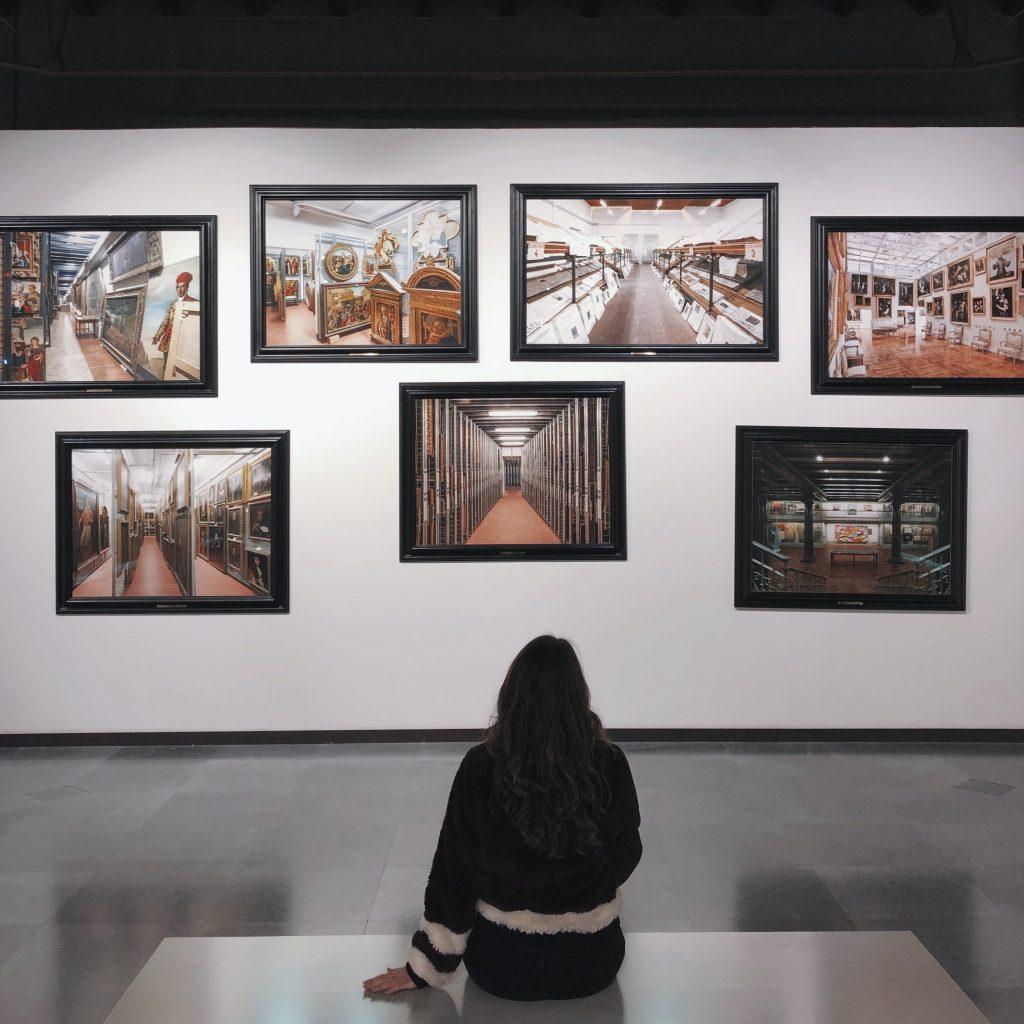 Every artist experiences creative burnout at some point, and it can often put art on hold for a matter of days, weeks or even months. Finding the inspiration for your art is difficult, and can leave you feeling unmotivated. We've put together our top tips on how to get over the temporary impasse, and get back into your art with passion and new inspiration.
Keep your tools nearby
When going through a period of creative burnout, it can take strong determination to even get started with your art. When you're feeling uninspired, the willpower won't come easily. By keeping your art supplies in one location and nearby, you can make startup effortless. When you do feel inspired to create, having your supplies ready will encourage you to pick them up, and get started. It also cuts down on the time you spend doing non-creative things, enabling you to immediately start on the important stuff. 
Take lots of pictures
There's nothing worse than typing 'things to paint' on Google, and not finding anything that inspires you. When out and about, take your mobile phone or a camera and capture anything that you find interesting. From nature to architecture, take pictures of as many things as you can. Incorporate different shapes, colours and textures into your photography to create a range of subjects to look at. When you're feeling uninspired, take a look back at your gallery and ask yourself 'what made me take this picture?'. Looking back at your photos may ignite the artistic flame that had seemingly extinguished. 
Top tip – When taking pictures, be sure to keep them organised on a USB stick or individual folders. It can be unmotivating looking at muddled files, so keep them in their place.
Never underestimate doodling
When you're wondering what to sketch, sit down with a pencil and some paper, and start drawing. You don't need to have a particular subject focus to create a brilliant piece of art. Listen to your favourite music, and draw expressively what you hear. What colours does that song connote? What style is the music?
Alternatively, you can simply start sketching your surroundings, pets, or anything you think of at the time. Never underestimate the power of the humble doodle. 
Join an art community 
Artists have the tendency to work in isolation, but being alone in your studio isn't always the best way to grow and develop your skills. Get out and meet other artists, join forums, attend galleries or craft fairs and use social media. Every artist is different, and presents their own unique style. Meeting with new people and exploring new artistic styles will inspire you to create. 
Participate in a challenge
There are a wide range of online websites and forums that host weekly art challenges to those who wish to participate. Joining an art challenge will encourage you to create art that you once never had thought of. Many challenges have different themes, which is great for artists who sometimes lack inspiration. 
Take a look at our wide range of Painting Inspiration blogs for more useful guides and tips. 
< Back to blog