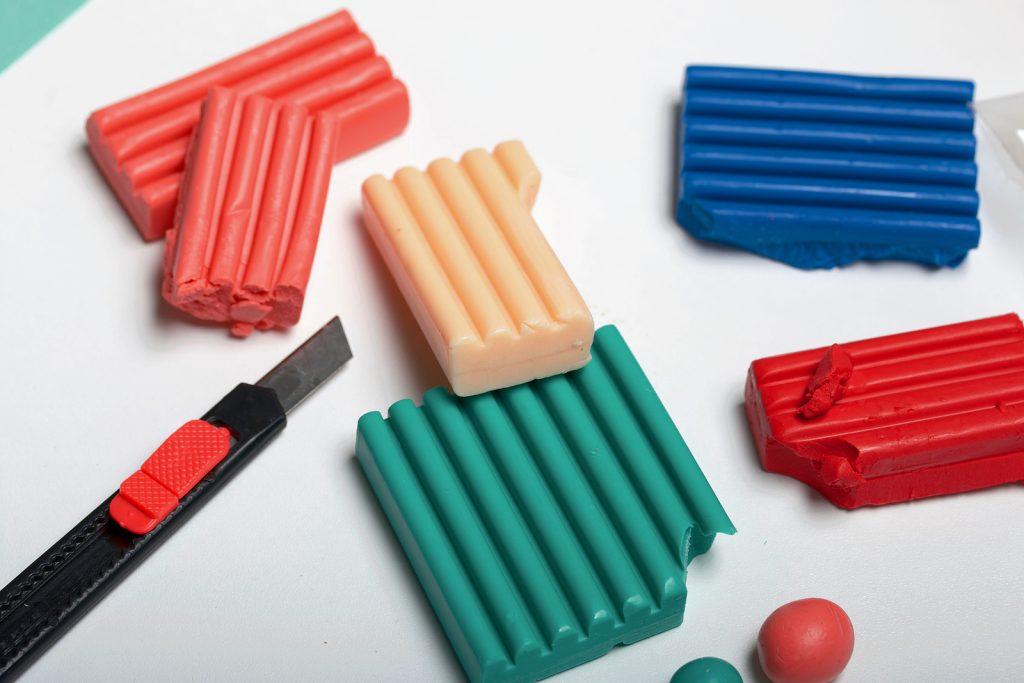 Most people think that polymer clay is just a children's craft putty, but to us it's an entire art form. You can use polymer clay for an entire range of applications, and it's exceptionally easy to work with.
What is polymer clay?
Polymer clay is an art medium that is well known for its incredible versatility, pliability and simplicity. Polymer clay is a modeling clay with a man-made PVC, and whilst it doesn't have clay minerals inside it, the medium is just as easy to work with. Polymer clay is used by a variety of artists and hobbyists from across the glove, ranging from children to professional artists and movie makers. Polymer clay is bakeable, meaning you can bake your art to solidify it into something you can keep. What's not to love?
What can I make with polymer clay?
There are endless creative opportunities with polymer clay, and can be used in an assortment of crafts such as home decor, pottery, and small figurines. Polymer clay is extremely versatile, and artists can alter and create their own colours by adding chalk, ink or glitters. After your clay has solidified, polymer clay can be sanded, glazed or painted to suit your own individual style. There's an abundance of creative ideas and opportunities with polymer clay.
DIY necklaces
A very popular craft for polymer clay is to create your very own jewelry. The options here are endless, from bracelets to brooches. Polymer clay allows complete freedom with your jewelry, by creating beads of different sizes and colours to add to the jewelry string.
Make miniatures
A popular trend on social media is to make miniature versions of everyday objects, especially food and drink. If you have a steady hand and a lot of patience, this project is ideal for you. Just take a look at this miniature charcuterie board from @NiceCrumbs on Instagram.
Create artwork
Polymer clay doesn't just have to be sculpted in the form of an object. You can use it to create various artforms, which can be displayed in frames. Hang your artwork on the wall for some expressive three-dimensional art.
Customize clothing pins
Clothing puns typically come with a round coloured head, but sometimes it's fun to get creative and customise them. It's easy to make new ones out of polymer clay, by simply rolling a small piece and attaching it to your pin. You can even add a fresh design if you wish, like these adorable flowers.
Home décor
Polymer clay isn't just ideal for small items, it's also great for creating larger home decor pieces. Many artists use clay to create succulents to transform their houses. Take a look at these brilliant cacti pieces.
Want to get crafty? Take a look at more of our art blogs here and discover more art supplies to get you started!
< Back to blog