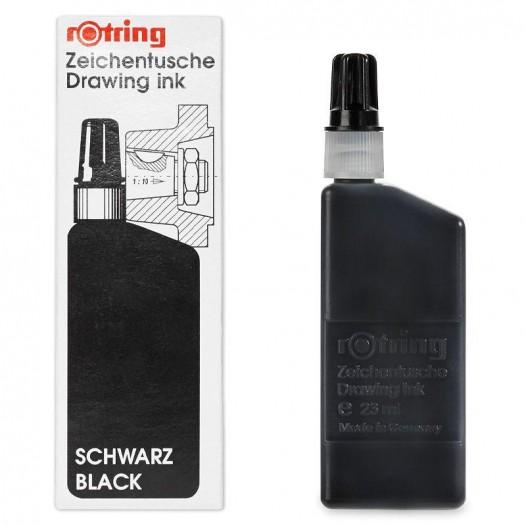 High density
Easy flow with good adhesion
Brilliant opacity and lightfastness
Smudge-proof when dry and waterproof
Suitable for all forms of reproduction
Rotring Isograph Drawing Ink is specially designed for use with Rotring Isograph pens. It's highly opaque with good adhesion and, once dry, is smudge-proof, waterproof, lightfast and suitable for all forms of reproduction.

The ink has a high density of pigment particles for brilliant opacity, lightfastness, line sharpness and adhesiveness. It is fast drying on media and can be used on a variety of surfaces such as lineboard, tracing paper and vellum drawing paper. Not for any use on skin, including tattoos.