Sale!
You save 13%
You save £3.00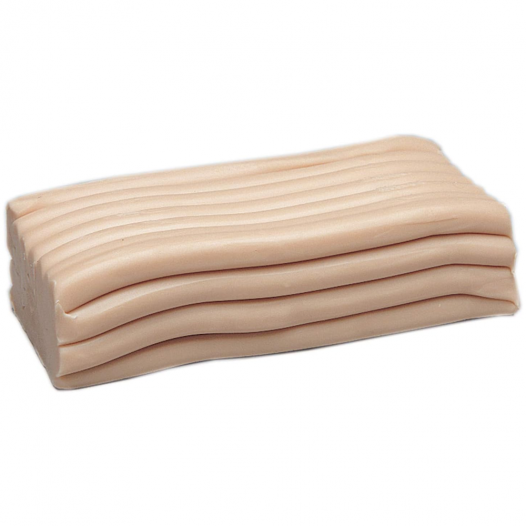 Super Sculpey Polymer Clay (454g)
Unique polymer clay
Ceramic-like feel
Captures the glow of skin
Stays soft until baked
Ideal for prototyping
Can be sanded, drilled, carved and painted
Video: Sculpting A Creature Bust With Super Sculpey
Super Sculpey is a very unique polymer clay, loved by artists, dollmakers and animation studios around the world. With a ceramic-like feel, Super Sculpey is available in a semi-translucent beige that, once baked, captures the glow of real skin. Super Sculpey is easy to condition right out of the package and stays soft until you bake it.
Super Sculpey features fine tooling and detailing characteristics, and does not "fill in" after tooling. Because of these characteristics, it is frequently the chosen clay for making prototypes from which moulds are made; then reproductions are made using these moulds. 
Artists the world over are producing finely detailed finished sculptures using Super Sculpey. After curing in the oven, Super Sculpey can be sanded, drilled, carved and painted with water-based acrylic paints
Paul H.
03/01/2023

4
/5
A good product I've used over a number of years but now pretty expensive.
Anonymous A.
21/02/2022

5
/5
Yes used Sculpy before ..excellent product.
Anonymous A.
07/10/2021

5
/5
Great stuff and fast delivery !
Anonymous A.
09/10/2020

5
/5
good price
Anonymous A.
19/09/2019

5
/5
Never used this clay before, but fun to use!