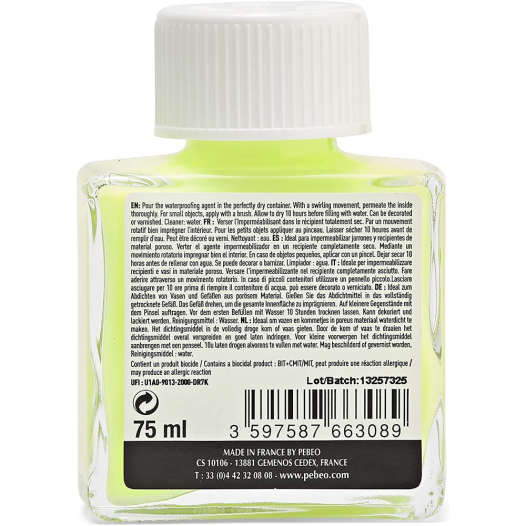 Acrylic resin-based agent
75ml Bottle
Waterproofs clay for use as a vase or container
Applies yellow, dries to a transparent finish
Drying Time: 10hrs
From Pebeo, this 75ml bottle of acrylic-based resin makes it easy to create a watertight seal for handmade vases or other containers.
When applied, this fluid agent penetrates deeply into the surface of clay, creating a transparent watertight seal.
The agent applies with a bright yellow colouring, making it clearer to determine when you've thoroughly coated your finished piece, this then dries to a completely transparent finish.
Kathryn D.
07/02/2023

5
/5
not used yet but very hopeful, good sized bottle.
Anonymous A.
02/05/2018

5
/5
Used on air dry clay and has worked very well.