Sale!
You save 39%
You save £252.21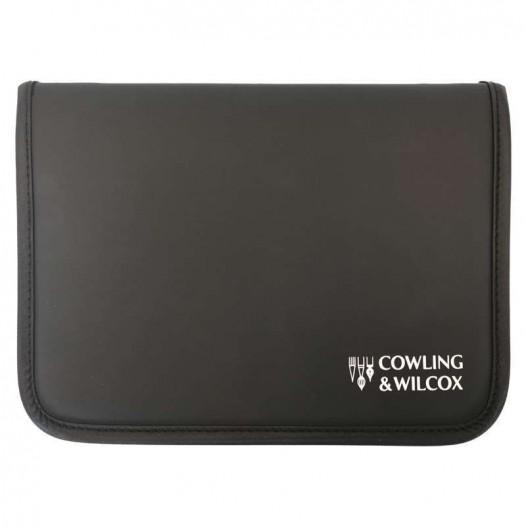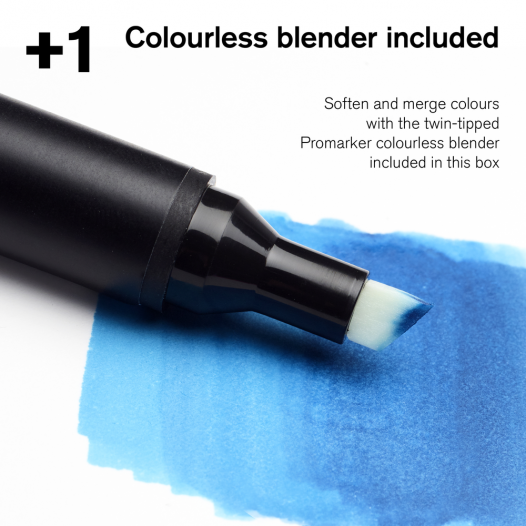 This ProMarker full set includes all 148 colours from across the ProMarker range, plus 7 wallets to hold all the markers. Exclusive to Cowling & Wilcox online. To view all ProMarker colours in this collection click here.

Total contents value: £615.20. Save 40%!
Was £652.20
Instead of £429.80
Video Series: Winsor & Newton ProMarkers
Expert, versatile and boasting an unrivalled colour spectrum, the ProMarker is a must-have, professional quality graphic marker that's ideal for many applications.
ProMarkers are available in a total of 148 colours from intensely vibrant tones to subtle pastel shades, and are popular with artists and illustrators the world over. Each marker is twin-tipped, with a broad chisel nib and fine bullet nib. These nibs are of a very high quality to ensure consistent, streak-free coverage.
All ProMarkers are blend-friendly and contain malleable, alcohol-based, translucent ink. They are skilfully versatile and can be used on ink-resistant surfaces such as acetate, glass, plastic and wood. As with all ProMarker sets, this collection has been specifically curated to provide illustrators and artists with beautiful colours, every day.

View the complete ProMarker colour chart

Anonymous A.
24/05/2022

5
/5
Just great
Anonymous A.
05/07/2020

5
/5
The wallets have both good design and quality. All markers are working well and are as good as expected.
Anonymous A.
02/06/2020

5
/5
Excellent, all came packaged in wallets and where able to use straight out the box. Colours can be abit jumbled up so you have to do abit of sorting to get things how you want to use them. Qaulity wise, seem good as the older Letraset made markers. Only very minor issues, which is impossible to avoid when your buying so many pens. Definitely worth the money!
Anonymous A.
18/08/2018

5
/5
Great high quality markers! Will definitely buy again when needed.
Anonymous A.
08/09/2017

5
/5
very happy.... unwrapping every single marker is a little overwhelming but on the plus side at least you know the pens are not going to be dry... bet pleased overall
Anonymous A.
29/08/2017

5
/5
Great markers and excellent value for complete set
Anonymous A.
23/08/2017

5
/5
Fantastic markers brought the whole set of 148 used then a few times as I am new to these and love them the ink flows lovely and so easy to blend with ? I will look out for more coming out if they ever make any other new colours
Anonymous A.
27/07/2017

5
/5
These pens are amazing. A little excessive with the packaging as each pen is individually packed. One pen was damaged but the site sent me a replacement in a day.
Anonymous A.
23/07/2017

5
/5
Fantastic. My last set has lasted years so hoping these do the same
Anonymous A.
06/04/2017

5
/5
Just love the pens. Even distribution of colour.
Anonymous A.
05/04/2017

5
/5
Good quality pens at a great price. Can't ask for much more.
Anonymous A.
16/02/2017

5
/5
Fantastic
Anonymous A.
27/01/2017

5
/5
Excellent set! Every thing is working properly and arrived brand new
Anonymous A.
10/12/2016

5
/5
Superb pens for crafters!
Anonymous A.
31/10/2016

4
/5
All markers arrived in good condition, apart from 1 that was already dry upon delivery. Apart from that everything else was as expected.